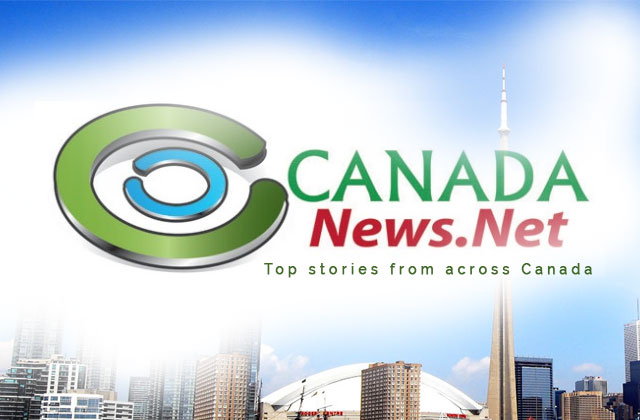 Tel Aviv [Israel], July 19 (ANI/TPS): A delegation of Israeli water experts was in South Africa recently to meet with municipal officials from the City of Tshwane (formerly Pretoria) and the Kwa-Zulu Natal and Cape Town municipalities to share Israel's world-leading experience in water technology and management.
South Africa is experiencing significant water challenges, including broken infrastructure, shortages and even an outbreak of cholera in the province of Gauteng, where Tshwane is located. Chronic electricity shortages leave pumps, water stations and sewage treatment plants inoperable and millions of lilitres of drinking water are lost to leaking pipes.
You are reading: Israeli water experts visit South Africa to share experience, insight
Israel is recognized as a world leader in water technology and produces 20 per cent more water than it needs. Israel recycles over 90% of its wastewater.
Israeli experts were delighted to share their experience, knowledge and technology at a seminar at Tshwane House. The delegation was coordinated through a strategic partnership between the South African Zionist Federation (SAZF), the Jewish National Fund of South Africa (JNF SA), the Israeli Embassy in South Africa, and supported by Keren Kayemet Le Israel (KKL- JNF).
The Israeli delegation included Yehezkel Lifshitz, the director of Israel's Water Authority, who recently signed a memorandum of understanding on innovation and the development of water resources with Morocco as part of the historic Abraham Accords, and Yehonatan Bar-Yosef, project manager of Water Quality ManagementEcology at KKL-JNF.
Readmore : Chaos erupts as furious protesters heckle AOC during Dems' press conference for NYC's escalating migrant crisis
Michael Kransdorf, chairman of JNF-SA, observed that"the Israeli water delegation's visit to South Africa reaffirms the need for South Africa to strengthen its ties to Israel, which remains a dedicated partner for development in our country and across the continent. To date, Israeli technology and innovation has provided over half a million SouthAfricans with access to clean water."Ties between Tshwane and Tel Aviv have significantly cooled in recent years, and while there were no representatives from the federal government to meet the delegation, the reception from opposition parties and municipal officials was extremely warm and open.
"South Africans suffer when the South African government refuses to treat Israel and the Palestinian Authority as separate and distinct entities, and this focus only the Israeli-Palestinian conflict prevents life-changing and often low-cost Israeli water solutions from reaching poor and deprived areas around South Africa," said Rowan Polovin, national chairman of the SAZF.
"The United Arab Emirates, India, China and others have adopted a more pragmatic, de-hyphenated approach between Israel and the Palestinians, which allows them to have separate relations with both and benefit from Israeli solutions in technology, agriculture, health and water," added Polovin.
Bar-Yosef told the Tazpit Press Service,"There is a lot of potential for cooperation. This is the right time for collaboration. We had the opportunity to really drill down to specifics, and we can really help with challenges like the loss of non-revenue water. We received such a warm welcome and hospitality from the mayor of Tshwane, the Jewish community and the princess of the Zulu nation. The princess would like to send delegations to Israel. It is important to share skills.
"Lifshitz shared detailed information on how the Israeli water governance system was developed, and how South Africa could look to using a similar model. Lifshitz explained that the Israeli model focuses on more professional water bureaucracy, where strong cooperation is fostered across government departments and among all stakeholders who share a seat at the table.
Readmore : General election in Pakistan likely to be conducted based on last census: Report
The mayor of Tshwane welcomed the delegation, remarking on the opportunity to"glean lessons from a country that has managed to overcome severe water scarcity," and said that lessons learned would be of great assistance in framing the development of the city's water security strategy as part of the implementation of its Climate Action Plan.
Israel's Ambassador to South Africa, Eliav Belotsercovsky, said, "Israel is a world leader in water management. Finding ways to cooperate with Israel will help South Africa create a better future for the communities that suffer the implications of water scarcity. There are tremendous opportunities here."In addition to the seminar, the delegation met with various municipalities in the Kwa-Zulu Natal province, which are run by the Inkatha Freedom Party (IFP), a party significantly more positively predisposed to Israel than the ruling African National Council (ANC).
They were greeted by party president Velenkosini Hlabisa and IFP Member of Parliament Mkhuleko Hlengwa. The delegation also visited the Western Cape, to advise on various aspects of water technology, innovation and management. These are regions experiencing challenges with their water infrastructure, agriculture and wastewater treatment.
Prior to the arrival of the Israeli delegation, water filtration kits were donated to communities in Hammanskraal Township by the SAZF, together with Cadena SA and the SA Jewish Board of Deputies in Tshwane. In recent months, a cholera epidemic has affected thousands of residents of Hammanskraal.
JNF-SA, through their Walter Sisulu Environmental Centre in Mamelodi Township, has been promoting sustainable solutions for climate change in the City of Tshwane for over 20 years. (ANI/TPS)