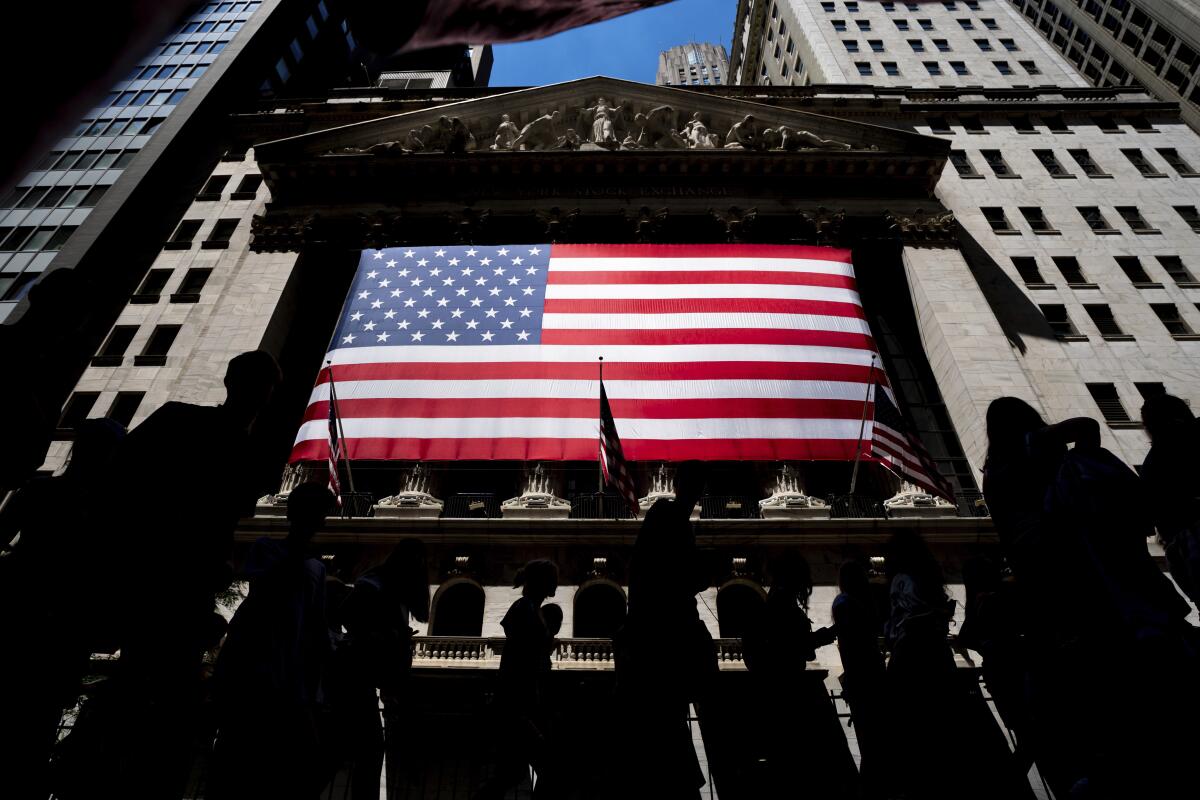 Wall Street is drifting Monday to begin a holiday-shortened week, hanging near its highest level in three months.
The Standard & Poor's 500 was 0.2% higher in early trading, coming off its third straight winning week. The Dow Jones industrial average was up 28 points, or 0.1%, as of 9:45 a.m. Eastern, and the Nasdaq composite was 0.5% higher.
You are reading: Wall Street drifts at the start of a holiday-shortened week
In the latest twist that captivated Wall Street over the weekend, Microsoft was up 1.4% after it said it's bringing on Sam Altman for a new venture following his sudden dismissal as chief executive of OpenAI, the maker of ChatGPT. Microsoft said it would also continue its partnership with OpenAI as fervor around artificial-intelligence technology and the huge profits it's expected to create continue to dominate Wall Street.
Kohl's fell 1.5% after the retailer said that Dave Alves left as its president and chief operating officer, less than nine months after naming him to the post.
This week is relatively light on reports that could sway Wall Street's hopes that inflation is cooling enough for the Federal Reserve to finally be done with its market-crunching hikes to interest rates. Such hopes sent stocks jumping last week and pushed traders to move up their expectations for when the Fed could begin cutting interest rates.
Readmore : Matthew Perry refused to film Chandler cheating on Monica storyline on 'Friends'
Despite Fed officials saying they may keep rates high for a while to ensure high inflation is definitively beaten, traders are thinking the first cut to rates could happen by early summer. Such a move could energize financial markets and the financial system.
The Thanksgiving holiday means the U.S. government will release its weekly update on jobless claims on Wednesday instead of the usual Thursday. Other than that, the release of the minutes from the Fed's latest policy meeting on Tuesday and preliminary reports on U.S. business activity on Friday are among the highlights.
That could make Nvidia's upcoming profit report on Tuesday the week's highest-profile event.
Nvidia carries huge sway on the S&P 500 and other indexes because it's swelled to become the fifth-most valuable U.S. stock. Much of the rise has been because of excitement around AI, and Nvidia's report could offer clues on how much all the talk about AI is translating into actual sales.
Analysts expect Nvidia to say its earnings per share more than quintupled from a year earlier and its revenue soared to nearly $16.2 billion from less than $6 billion.
Best Buy, Deere, HP and Lowe's will also be giving their latest quarterly updates this week.
Readmore : Letters to the Editor: Fight the impulse to win an argument at all costs when discussing Israel and Gaza
In the bond market, Treasury yields were holding relatively steady. The yield on the 10-year Treasury, which is the centerpiece of the bond market, rose to 4.45% from 4.44% late Friday.
In stock markets abroad, Japan's Nikkei 225 index touched a 33-year high before falling later in trading to a dip of 0.6%.
Stock indexes were stronger elsewhere in Asia and mixed in Europe.
Crude oil prices rose to recover some of their sharp losses over the last couple months. A barrel of U.S. crude oil rose 2.2% to $77.69, but it's still well below its perch above $93 in late September.
Brent crude, the international standard, rose 1.6% to $81.92 per barrel.
AP writer Zimo Zhong contributed to this report.