It was not immediately Monday morning if the public-sector workers will stand down from a planned, three-day strike scheduled to begin tomorrow.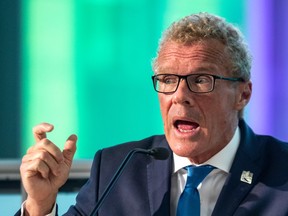 Just hours away from the start of major strike this week by more than 400,000 of Quebec's public-sector workers, provincial Labour Minister Jean Boulet announced on Monday he has named a conciliator in the dispute.
Boulet's announcement was immediately welcomed by Quebec Treasury Board president Sonia LeBel.
Readmore : UAE delivers thousands of food parcels for embattled Palestinians
It's unlikely the arrival of a conciliator in the negotiations will have any affect on the common front's three-day streik, scheduld to begin on Tuesday. A conciliator will be unable to address the main issues of contention between the province and the common front – salaries and the pension plans. While the conciliator does have the power to make recommendations, they are not binding, the main function of the role being to try and bring the two parties together.
LeBel said on Monday that she welcomed the conciliation phase of the talks and believes progress can be made on salary and pension plans.
This report will be updated.