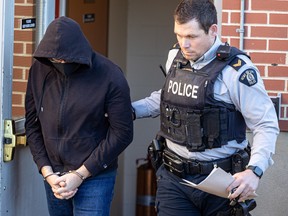 BATTLEFORD — A Saskatchewan man has pleaded guilty to second-degree murder in the poisoning of his wife on their family farm.
In Battleford court Monday, a judge sentenced 41-year-old Michael MacKay to life in prison with no chance of parole for 10 years.
You are reading: Michael MacKay admits to killing wife Cindy with strychnine in drink on Sask. farm
Cindy MacKay of Meota, who was 38, died in February of 2020.
Court heard medical staff contacted RCMP because her death seemed suspicious.
The judge was told Michael MacKay mixed strychnine, a toxic pesticide, into a drink he served his wife, causing her a painful death.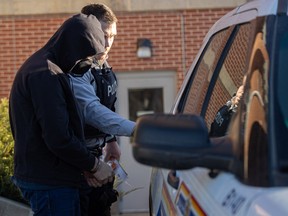 Readmore : Pandemic street eatery Little Armenia Cafe gets permanent Brooklyn home
An agreed statement of facts read into court said the couple met in 2004 at church, were married soon after and later had three children.
The document said Michael MacKay was having an affair. It said a few days before he poisoned his wife, he texted the other woman: "Goodbye will likely be in a couple days."
Family members told court Cindy MacKay was a loving mother and her death has left them shattered and fearful.
"Cindy was killed by someone who supposedly loved her, and who she trusted," Cindy's sister-in-law Vanessa Mack said in court.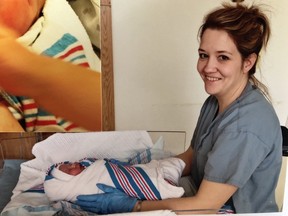 Cindy was described as a devout Christian who met MacKay through their church. She was a labour and delivery nurse who loved kids and animals, never missed a birthday and always put her girls before everything else.
Readmore : Can Kharge succeed Modi in 2024 to become India's first Dalit prime minister?
"She was the only real parent those kids ever had," Tyler Mack, Cindy's brother, told court.
Michael MacKay was scheduled for a jury trial on May 13, 2024. Crown prosecutor Oryn Holm said the Crown's case was highly circumstantial, and running a trial would have been "an all-or-nothing" endeavour. The guilty plea ensures that everyone now knows what happened, he said.
On Monday, he pleaded guilty to second-degree murder. Justice Mona Dovell accepted a joint submission from the Crown and defence — the mandatory life sentence for murder, with no chance of parole for 10 years.
— With Canadian Press files