The B.C. mortgage broker denies it was a Ponzi scheme. Investors claim they are owed $312 million. A bankrupt Martel is now wanted on an arrest warrant and was last seen in Thailand.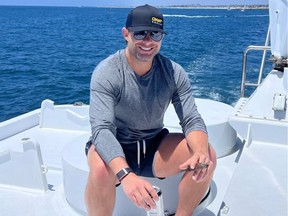 In fall 2022, investors who had poured hundreds of millions of dollars into short-term loans with mortgage broker Greg Martel were nervous.
They had been collecting high returns on the basis that their money was pooled to provide bridging loans for real estate development, often for less than 90 days, to allow projects to secure permanent financing or pay off a current loan.
You are reading: He's accused of running a $300M Ponzi scheme. Now he's vanished. Who — and where — is Greg Martel?
Many investors were rolling over their money, and sometimes collecting their interest.
But when there were delays in payments and some investors started calling for their principals to be returned, Martel balked and asked for more time.
"I was desperate for the repayment … as my financial situation was rapidly deteriorating," Victoria resident and investor Laurel Rayani said in an affidavit filed in B.C. Supreme Court.
Rayani had used her investment of more than $2 million, in part, to help fund a charity she had started.
But as concerns grew in B.C., it didn't stop Martel from buying a $4.8 million luxury home in Las Vegas in November of last year.
He'd sold another home the same year in a gated community in the San Diego area that boasted stunning views, an infinity pool and a separate chef's kitchen — a property recently priced at $4.3 million.
Martel, 47, who started out in the mortgage brokerage business in Victoria more than 15 years ago, had in recent years spent most of his time in the Newport Beach area in California, just south of Los Angeles, expanding his business interests to include a startup, luxury car-share company heavily touted on social media. He planned to expand that company to Europe and to create a bike-share and jet-share company.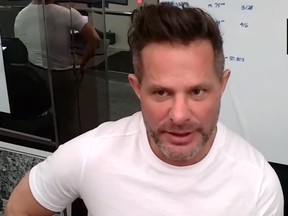 He had more than 50 employees across several companies that included a mortgage brokerage business in the U.S.
But that has come to a crashing halt.
Martel has denied he ran a Ponzi scheme, where later investors are paid off with earlier investors' money and not from the profits of any real business. Many investors lose money when the schemes, named after 1920s-era fraudster Charles Ponzi, collapse.
Investors claiming losses include those in Vancouver, Burnaby, Coquitlam, North Vancouver, Victoria, Kelowna and Prince George, and also in Alberta, California and as far away as New York.
Martel was declared bankrupt in B.C. Supreme Court at the end of August and there are warrants for his arrest in Canada and the U.S. for contempt of court because he has failed to properly provide answers and information on what happened to the money.
After telling investors in a series of online videos this spring that they would get their money back, Martel fled to Thailand and disappeared, according to U.S. court filings.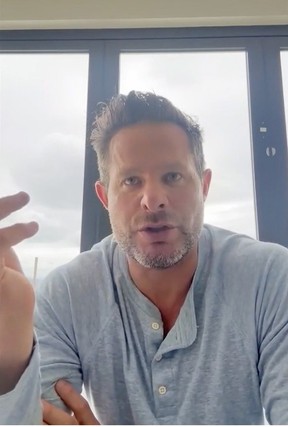 In responses to some of the court actions from investors suing to get their money back, Martel denied the characterization that the money was an investment, although he acknowledged he owed the money. He said he had "not wrongfully handled, disposed of or destroyed the monies claimed."
The receiver has so far been unable to find evidence of the underlying bridge loans to borrowers from investors' pooled money or track down much money at all.
If the investment turns out be a Ponzi scheme with $300 million owing, it would be the largest ever in B.C. and one of the largest in Canada.
Motivational speaker Robbins an inspiration
Until last spring, at least publicly, Martel appeared to be a successful businessman.
A self-professed jock, he played several sports, including hockey and golf. Until a friend invited him to join him in the finance industry, Martel says, he was more interested in having a beer after a game than business.
Postmedia News reviewed hundreds of pages of court records in B.C. and the U.S., examined archived web pages of Martel's defunct companies dating back more than a decade and interviewed those who worked with him to get a picture of Martel and his history. Also examined were podcast interviews with Martel, his social-media posts, online investor discussions, business and property records and information from the mortgage brokerage industry.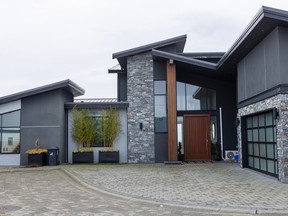 Readmore : German unions back Turkey's effort to buy Eurofighters amid fears workforce will be lost
Postmedia reached out to Martel through three different emails but received no response.
After working in the finance department at a car company, Martel got a job at a bank handling mortgages. He then stepped into the mortgage brokering business, receiving his licence in December 2006. Mortgage brokers help borrowers buying homes or properties negotiate a rate with multiple lending institutions, for which they earn a fee.
Martel started his own brokerage company in 2009, at age 32, opening a franchise operation, Dominion Lending Centres Harbour View Mortgages Corp., later renamed Dominion Lending Centres Zilla Mortgage.
About this time, Martel discovered the motivational speaker Tony Robbins and started taking his in-person courses, travelling around the world. He eventually signed up for the "platinum partnership," which can cost tens of thousands of dollars.
Martel said the courses helped him look at success and business in a different way.
After Robbins, Martel says he was looking for new business opportunities, a way to create a legacy business, and turned to investing in B.C. tech startups. He eventually pursued the idea for an app to help borrowers more easily find a better mortgage rate and started My Mortgage Auction Corp., also known as Shop Your Own Mortgage, in Canada and the U.S.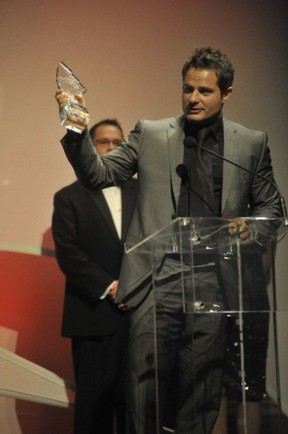 When he was living in California, his new Maserati GT coupe was stolen and damaged. He said it sparked him to start the car-sharing company carSHAiR with Garrick Delafuente, one of his brokers in the California mortgage business. He replaced the Maserati with a more expensive 458 Ferrari, a 2015 model that today sells for $340,000. To offset the cost of the vehicle, he rented it to others through the app Turo. While he made money, he didn't like what he saw and believed there was a niche for a platform that better catered to customers.
Photographs posted on social media during this time show Martel smiling with his two sons, who live in Victoria, and on trips to luxury resorts in Mexico.
Martel was given to posting statements on social media with a moral underpinning. A post on X, the platform formerly known as Twitter, said: "I was raised to treat the janitor with the same respect as the CEO."
Delafuente says he considered Martel a friend (he lived with him) and doesn't know what to think now. He said he was shocked and angry to learn about the money people were missing.
He said he had believed that Martel was a successful businessman from Canada.
Delafuente had heard about the bridge loan investment program but said he wasn't involved with it.
According to Delafuente, Martel was super-giving and caring. Martel coached his boys in hockey and called them in Victoria on the phone every day, sometimes multiple times a day.
"It's tough to know who he is now, who he portrayed. It definitely doesn't add up," he said. "It's hard. I put my life into it (the business) for seven years. And then it all disappeared within a couple of weeks."
Another mortgage broker who had worked for Martel in California, who didn't wish to be named, shared a similar sentiment.
"I thought he was a good businessman. I just thought he was doing everything the right way," he said.
One of Martel's longtime B.C. employees alleges a darker side.
In a civil suit filed in B.C. Supreme Court seeking damages for wrongful dismissal, Kathryn Wild, who worked for Martel's companies since 2011, alleged she had to deal with "high conflict, verbal abuse and hostility in the workplace."
She had been promoted to chief operations officer in July 2022.
Wild, 36, also known as Kat, alleged in the past year of her employment that she had to endure repetitive and escalating bullying and harassment from Martel, and that he routinely exhibited aggressive behaviour, foul language, demeaning comments, both verbal and written, and hostile actions.
In March 2023, Wild told Martel that because of the "toxic" environment she needed to end her employment by Sept. 1.
Readmore : 'Sometimes a fine is not enough,' says B.C. judge who jailed guide for bear killings
According to her lawsuit, to which Martel hasn't responded to in court, he fired her the next day.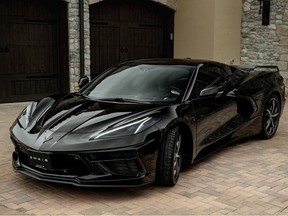 Where did the money go?
PricewaterhouseCoopers, the B.C. court-appointed receiver, has noted in its reports that Martel was less than helpful in providing information on the bridging loans or where the money has gone.
According to the receiver, $58 million was deposited and disbursed from a Royal Bank account, with only a few hundred dollars left, during the six-month period November 2022 to May 2023.
PricewaterhouseCoopers is trying to chase down the flow of funds but says it's challenging because bookkeeping and record-keeping aren't great or they don't have access to all records, including those for at least nine companies started by Martel.
It means chasing down 40 bank accounts, brokerage accounts and credit cards, for which there were 50,000 transactions between June 2016 and May 2023.
What information that can be gleaned from financial statements isn't encouraging.
There are tens of millions of outflows from My Mortgage Auction Corp. to other companies controlled by Martel. The car-sharing company accumulated losses of $5.9 million by 2021 and was renting out few cars, according to former employees.
The receiver is going after frozen assets, including a five-bedroom, five bathroom house at 2709 Goldstone Heights in Victoria with a stunning view, purchased for $2.575 million in August 2021. Martel sold the four-bed, four bathroom house beside it for $2.15 million just two weeks before he purchased the adjacent larger home perched on a higher viewpoint, according to B.C. land title documents.
The receiver is also going after the Vegas home, which it can do because U.S. courts in October recognized the B.C. Supreme Court bankruptcy order. Martel settled a lawsuit by handing title to that home to a San Diego man whose fiancée worked for Martel, which complicates the receiver's efforts to obtain the property. There is a house in Ontario that is also part of the frozen assets.
Online group discussions indicate people invested as far back as 2016 and some were paid interest and principal before payments stopped. The program may have been running longer. In court filings in U.S. district court in Nevada, one American investor said he was told by Martel the only bridge loan default was in 2008.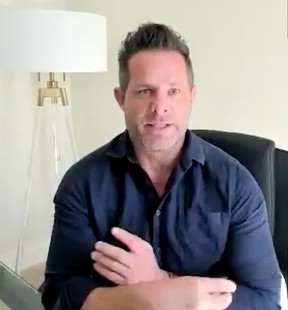 In speaking of his supposed success in recent podcast interviews, Martel said he had come to understand that money isn't happiness, that happiness comes from contribution and helping others. On the Shop Your Own Mortgage website, he touted donating more than $160,000 by May of this year to Operation Underground Railroad, a non-profit group trying to end child-trafficking.
But he also told investors in the video that they shouldn't have their life savings in the bridge loan program, not because of the risk level, but for cash-flow reasons.
"We do get hiccups," he said.
The bridge loan scheme was never mentioned publicly on any of the companies' websites or on social media or in Martel's recent interviews. The only hint of the program is a link to an investment team listed in April of this year on the now-shuttered Shop Your Own Mortgage website.
In the more recent offerings to investors to provide money to pool for the bridge loans, staggering short-term returns were tendered.
In the last $900,000 investment that Rayani, the Victoria resident, entered into with Martel, for example, she was to be paid a 14 per cent return in 29 days, equivalent to an annual return of more than 160 per cent, or more than three per cent a week.
Others, including investors in Metro Vancouver, Alberta and the U.S., signed up for similar returns.
Usher, who testified at B.C.'s recent Cullen commission into financial crime, said it isn't as hard as people believe to fall under the quasi-hypnotic spell and promises of those who run Ponzi schemes.
"These things collapse ultimately when the in (of dollars) doesn't match the out," said Usher.
According to U.S. court filings, Martel is believed to have left Thailand at the end of August after his visitor visa expired. He was located there by a private investigator hired by the San Diego investor who cut a deal with him for the Vegas house.
Now, hundreds of investors just want to know if there is any money left and if Martel still has some of it. They're also questioning why authorities can't track him down or whether he'll be able to hide out forever.
Following one online chat group exchange, an investor wondered: "Where in the world is he now?"
---