A reader offers his opinion on the Saskatoon StarPhoenix print edition and the decision to relocate the printing outside the city.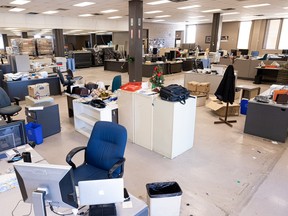 The prime example is what used to be a very extensive sports section, full of local and national coverage, has slipped today to maybe a two-page version sometimes lacking extensive local content.
This relocation decision alone must have added excessive distribution costs to the corporation, costs that may not be recovered for lack of advertiser and subscriber support.
You are reading: Letter: Changes to newspaper print edition upset longtime subscriber
Readmore : Two-year-old girl killed by tornado while mum gave birth to second child
If the corporation wants to survive, it must return to the excellent and high-quality news reporting that made the Saskatoon StarPhoenix advertiser and reading subscribers motivated supporters. If not, we will hear the final nail in the StarPhoenix coffin. My last nail is in hand now.
Doug Wilson, Saskatoon