"I think it's an important acknowledgement from this council that the impacts of climate change are already being felt in Vancouver and they're not being felt by everyone equitably" – Coun. Christine Boyle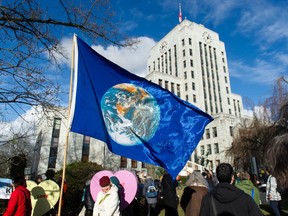 The summer heat wave that killed hundreds of British Columbians in 2021 disproportionately hit older and poorer Vancouverites, which has city council considering how to make its climate policies more equitable.
This week, council will consider adoption of a "climate justice charter", drafted with the help of its climate and equity working group, as a high-level "next step in centring reconciliation, justice and equity in climate work at the city," according to a staff report.
You are reading: Council considers platform to make Vancouver's climate action 'just'
"We could come about embedding equity into our climate work in a number of ways, and in fact we already do," said Coun. Christine Boyle, who in 2019 introduced a motion prompting council to declare a climate emergency in the city.
The proposed charter "provides more insight and clarity and inspiration," Boyle said.
"And I think it's an important acknowledgement from this council that the impacts of climate change are already being felt in Vancouver, and they're not being felt by everyone equitably. Our responses or climate actions should keep that in mind."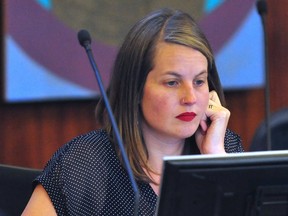 The charter flows from the work Vancouver council has done on climate issues as early as the 2018 adoption of an updated climate change adaptation strategy, the staff report notes, and its January 2019 climate emergency motion.
Readmore : Woman says man bit head off her pet python in domestic dispute
That motion directed staff to establish the first climate and equity working group with a mandate to offer the city guidance on ways to prioritize ways of supporting those most vulnerable to climate impacts as it works on transitioning away from fossil fuels and toward renewable energy.
Implementing a climate justice charter would see the city incorporate the equity implications of policy decisions, develop ways to evaluate the impact of programs or daily decisions, and "identify appropriate ways to understand, value and bring Indigenous ways and knowledge, with proper protocols and respect, into climate work."
It would require creating a new staff planning position in the city's sustainability group, but the report notes that would be paid for out of provincial climate-action funding to local governments.
Coun. Adriane Carr said Vancouver's proposed charter taps into a broader global movement to link the need for climate action to an element of justice.
"In action, it means, I think, that there should be priorities placed on the kinds of investments in climate adaptation that will enable the people who are the most vulnerable to be able to seek safety in extreme weather," Carr said.
Carr has filed her own motion on financial accountability, on the agenda for council's Tuesday meeting, that would ask staff to estimate how much of the city's budget is related to climate action, as well as a cost-benefit analysis of that spending.
Readmore : Cops hunt Oregon torture suspect once jailed in Vegas kidnap case
She added that equity in climate action is a civic responsibility because most of the infrastructure that communities rely on are in cities and towns.
"If it gets wrecked because of more severe weather, it's our infrastructure, so we end up paying for it," Carr said.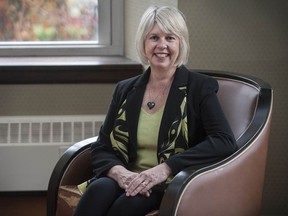 On the climate front, Carr said she is concerned that the city budget now being developed doesn't include the financial commitment of $1 per citizen to support a joint legal action against Canadian oil companies seeking redress for climate-caused damage.
"We need Vancouver's commitment to be a leader in this lawsuit," Carr said.
Boyle said this week's council meeting will be the first time the new council will revisit its climate emergency action plan and an opportunity to recommit to its implementation.
"The opportunity this week is for this council to show that it understands the scale of the climate crisis and that it is willing to prioritize climate in the operating and capital decisions that we have to make to make Vancouver more livable for the residents of today and into the future," Boyle said.
---