Both NDP and B.C. Liberals point to a new Coquitlam facility as mental health model, but government mum whether money for similar facilities will be in the budget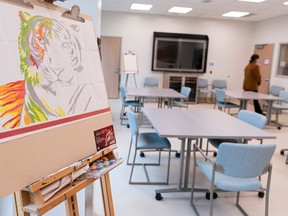 Premier David Eby has walked back his position on involuntary care for people who overdose repeatedly, fuelling allegations from the B.C. Liberals that his NDP government does not have a concrete plan for expanding treatment for people with complex mental health and addiction issues.
One thing Eby and Liberal Leader Kevin Falcon can agree on, however, is that a Coquitlam mental health facility on the former grounds of the Riverview Hospital has become a model for providing compassionate care when individuals are held involuntarily under the Mental Health Act and one that could be replicated across the province.
You are reading: B.C. premier softens his tone on involuntary care for people who repeatedly overdose
Asked on Friday if he stands by his statements on involuntary care, Eby did not answer directly, instead giving a long response that seemed to straddle both sides of the debate.
Eby said there are two categories of people he's concerned about. The first are people who are forced into care under the Mental Health Act because they are at risk of hurting themselves or others. When two physicians confirm someone needs involuntary hospitalization, Eby said there must be high-quality beds or a high-quality facility available. He pointed to the Red Fish Healing Centre for Mental Health and Addiction in Coquitlam as an example of that high-quality care.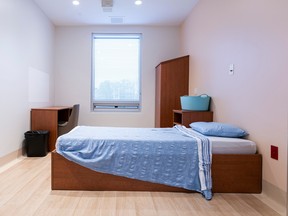 As for people who overdose repeatedly, Eby stressed emergency room physicians and first responders are frustrated at seeing people overdose several times in a day only to be sent right back on the streets.
"It's obvious to me that we need to do things better in terms of responding to people overdosing multiple times in a day," he said.
However, he acknowledged that forcing someone into care could create a disincentive for people to go to hospital after an overdose.
Readmore : Brian Lilley: No need to follow U.S. lead on travel restrictions as COVID surges in China
It's about "finding that balance," Eby said, "making sure that we're not doing things that make things worse, because our goal is to reduce the deaths, to keep people alive so that they can get into treatment … And we'll find a path forward to intervene when someone's involved in a crisis like that."
"I fundamentally disagree with the idea that it is respectful of someone's liberty and human rights to release them into the street to die of an overdose," he said in August. "We need to have better interventions and that could include — and should include — involuntary care to make sure they at least have a chance."
Both Eby and Falcon have pointed to the Red Fish centre as a model for compassionate care for people struggling with substance use dependency and serious mental-health issues.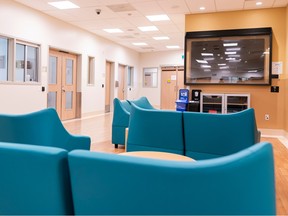 The 105-bed centre opened in 2021 in Coquitlam on the site of the former Riverview Hospital. It aims to break away from the institutional trappings of Riverview and develop a more therapeutic and evidence-based approach.
Falcon promised that if he becomes premier, he would bring in legislation allowing the "limited use of involuntary treatment" for vulnerable youth and adults in "modernized, compassionate facilities with 24/7 psychiatric and medical supports."
Jennifer Duff, chief operating officer for B.C. Mental Health and Substance Use Services, which oversees Red Fish, said the facility has treated 352 patients from across the province since it opened and many have seen positive outcomes.
Billed as the "first of its kind in North America," it accommodates both patients who have been sent involuntarily and those who are there voluntarily. Patients are referred by health authorities if their mental stability and drug use are so complex that they are unable to maintain treatment, housing or relationships.
People can stay up to nine months, giving them time to address the causes of their addictions through counselling services and alternative therapy such as music, art and physical activities.
Readmore : After Calls to Resign, Dianne Feinstein Seeks Judiciary Committee Replacement
Duff would not give figures on how long the facility's waiting list is, but said: "We have seen an increase in referrals since we opened the doors and we're constantly managing access."
As a result, the B.C. Mental Health and Substance Use Services is working with the government to develop "future Red Fish-like facilities" in other areas of the province. Duff would not say if she expects more funding could be announced in the upcoming budget released Feb. 28.
"Would I like to see more services to treat the population? Absolutely, yes."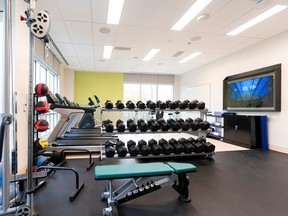 Elenore Sturko, the B.C. Liberal mental health and addictions critic, said she recently talked to the parent of a man who is waiting for a place at Red Fish. The man struggles with psychosis, substance use and complex mental health issues with a history of violence against family members which heightens the urgency for care, said Sturko, a former Surrey RCMP officer.
When a family is repeatedly calling the police because of violent issues within the home related to complex mental health issues, "even a short delay of getting access to a bed is extremely impactful and hard for families to manage," Sturko said. "We just simply need to make sure we have that capacity built up as much as possible and as quickly as possible."
Eby's first throne speech as premier promised a new model of addictions care "that moves people seamlessly from detox to treatment and fills the gaps between services where people might relapse and fall through the cracks."
Asked Monday if the upcoming budget plans to expand the type of services offered at Red Fish through similar centres across the province, Mental Health and Addictions Minister Jennifer Whiteside did not directly answer.
"We're working across the whole continuum to build out a voluntary system of care," she said.
---