Taylor Swift is about to begin her Eras Tour in the newly entitled Swift City (Glendale), Arizona.
Fans' excitement and speculation about the tour, her first in five years, is through the roof. Will we catch a rare glimpse of Taylor's boyfriend Joe Alwyn? What surprise celebrity guests might appear (Ryan Reynolds, Blake Lively…Harry Styles?!)?
You are reading: Taylor Swift's The Eras Tour setlist: three must-have songs from every era – do you agree?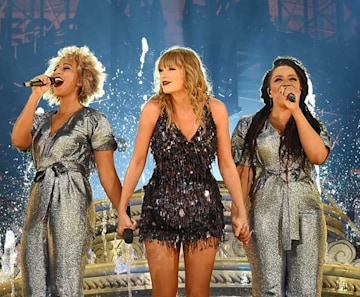 Taylor Swift performing during her Reputation tour in 2018
But perhaps the biggest source of stress is whether the singer will be able to perform everyone's favorite hits on the night. With a back catalog of over 200 songs from ten albums to choose from, Taylor undoubtedly spent sleepless nights deliberating and choosing which hits to perform to her lucky audiences each evening.
JoinHELLO!as we pitch the three songs from every era that the33-year-old should perform.
Taylor Swift (2006)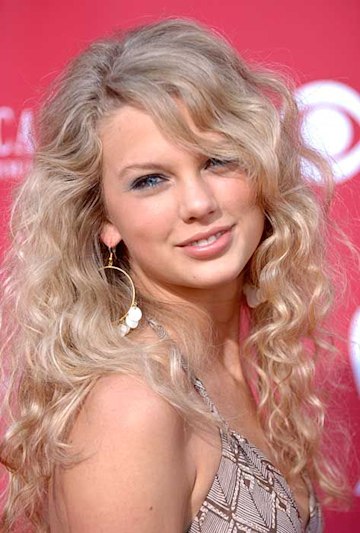 Taylor in May 2006
While songs from this self-titled masterpiece are unlikely to top most people's must-have lists, as the debut album which started it all it's crucial that Taylor includes several picks for her era-inspired tour. Our song choices are the firm fan favorites 'Tim McGraw', 'Teardrops on My Guitar',and 'Our Song'. Because how could a nostalgic Taylor not include these old country classics?
Fearless (2008) and Fearless (Taylor's Version) (2021)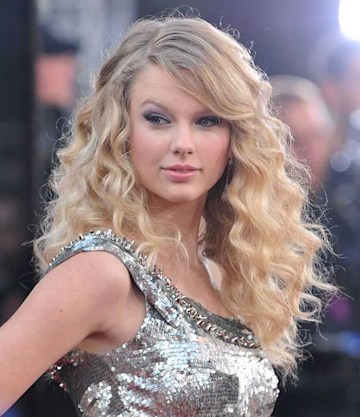 Taylor in November 2008
Fearless has so many excellent hit songs that choosing three proved very difficult. Plus, thanks to Taylor's release of Fearless (Taylor's Version) in 2021, its already huge popularity has only increased in recent years. Our picks for this tour are 'Fifteen', 'Forever & Always' and 'That's The Way I Loved You'. But if you think we may have left off some incredibly important must-haves in this selection, wait until you see our top three potential mashup options before you pass judgement.
Speak Now (2010)
Readmore : TIME's Second Century Begins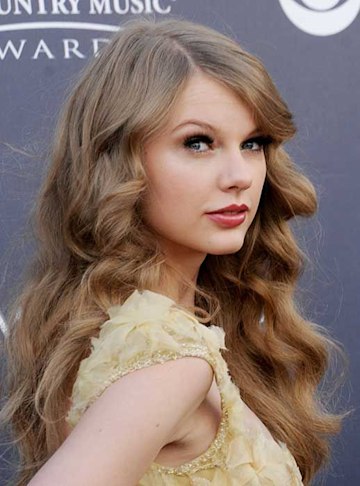 Taylor in April 2011
Awaiting its own Taylor's Version treatment, not all of the songs on Speak Now are on every fan's radar just yet, but they're certainly on ours. Another early Taylor era classic, it was again very hard to choose which songs to include. But as we've taken it upon ourselves to have to make these choices, we're going with the fan anthem 'Long Live', 'Mine' and 'Enchanted'.
Red (2012) and Red (Taylor's Version) (2021)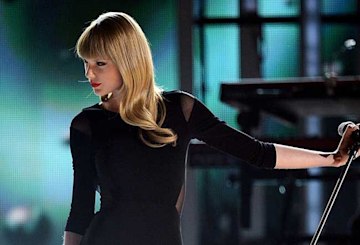 Taylor in April 2013
Much like Fearless, Red has recently seen its popularity grow to even greater heights following Taylor's release of Red (Taylor's Version) in November 2021. Unsurprisingly, we're demanding that the Eras Tour gets a full performance of 'All Too Well', the ten minute version, because frankly, to do anything else would be madness. But choosing the other two songs to include from Red was incredibly challenging. While strong arguments were made for including the gentle classic 'Begin Again' and the powerhouse single 'We Are Never Ever Getting Back Together', in the end we've chosen title track 'Red' and 'I Knew You Were Trouble'.
1989 (2014)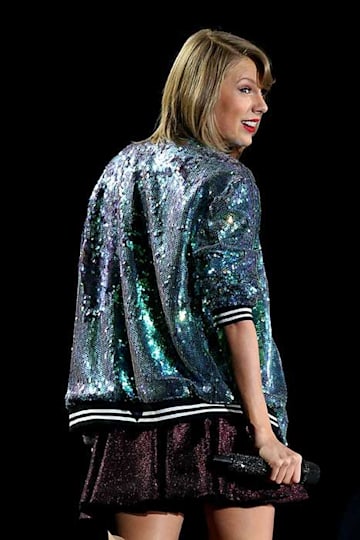 Taylor in December 2015
With bop after bop listed on this album's tracklist, once again HELLO!'s resident Swifties faced quite a challenge to pick just three songs from this album. However, in the end we opted for 'Out Of The Woods', 'Style', and of course the 33-year-old's incredibly popular hit – 'Shake It Off'.
Reputation (2017)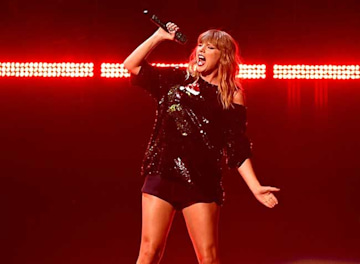 Taylor in December 2017
When Reputation dropped back in November 2017, fans could not believe the new electronic, bass-heavy sounds, themes and vocals they were hearing from Taylor. Now, five years on, Reputation is cemented as iconic in the hearts of thousands of Swifites. For our top three Eras Tour picks, we went with 'I Did Something Bad', 'Delicate' and 'Don't Blame Me'. But again – don't blame us if you think this list is missing some must haves, just wait until you see our mashup suggestions below…
Lover (2019)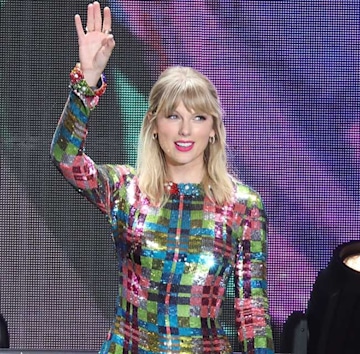 Taylor in November 2019
As the album which was sadly prevented from ever going on tour due to the outbreak of the Covid-19 pandemic, it was unsurprisingly very difficult to whittle down its tracks into just three choices. Justice for Loverfest we hear you cry! Indeed, but sadly only three can be picked, so we've gone with the title track 'Lover', 'Cornelia Street', and 'Death By A Thousand Cuts'.
Folklore (2020)
Readmore : Musk says he lifted suspensions of journalists' Twitter accounts after poll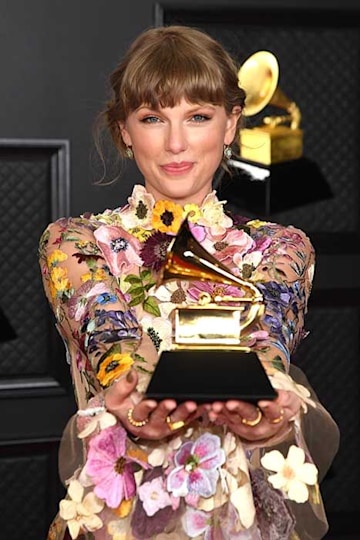 Taylor picking up the Grammy for Album of the Year for Folklore in 2021
While some have suggested Folklore's quieter, folk aesthetics won't work so well as Taylor's previous album's such as the pop focused 1989, perhaps people are underestimating how much fans just want to sing along with these gentler hits en masse. Our pics for Folklore are 'Cardigan', 'August', and 'Exile' – with an extra special mention for how much we'd like to see Bon Iver take to the stage to duet the latter option with Taylor at least once while she's on tour.
Evermore (2020)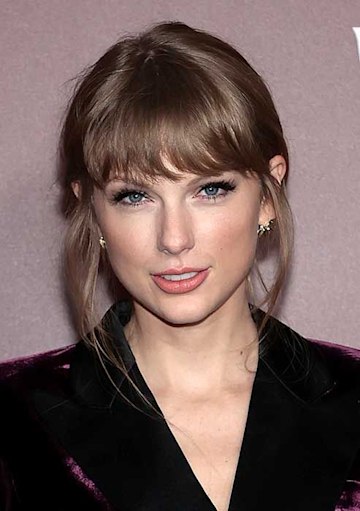 Taylor in November 2021
Again, the same arguments have been made of Evermore that its songs aren't quite the same kind of tour bops as 'Shake It Off'. However, we've gone for 'Gold Rush', 'Champagne Problems' and 'Willow', and can't wait for Swifties US-wide to prove those that believe such things wrong.
Midnights (2022)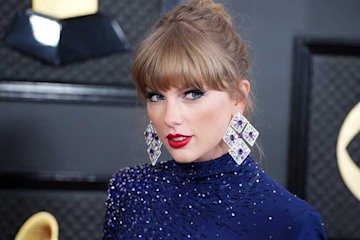 Taylor at the Grammys in February 2023
Regarding Taylor's most recent offering, we've chosen the rather safe choices of singles 'Bejeweled' and 'Anti-Hero', alongside fan favorite 3am version track 'Would've, Should've, Could've'. But we believe it's likely Taylor will be performing a lot of the hits from her latest album, so don't worry 'Lavender Haze', 'Midnight Rain' and 'You're On Your Own Kid' fans, it's quite likely you'll hear those songs on this tour too.
Mashups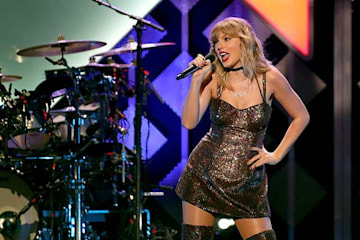 It wouldn't be a Swift tour without some mashups
Ever since Taylor's catalog of popular songs extended beyond the number that anyone could perform in one evening, the get around of mashup performances was born. We believe the Eras Tour will be full of such performances in order to please as many fans as possible, but our top mashup picks are 'Welcome To New York'/'Ready For It…' as a possible opener, 'Love Story' and 'You Belong With Me' as a classic Fearless choice, and 'Getaway Car'/'Cruel Summer' to satisfy all of us who've listened to the amazing edits which show off just how much these songs were made to follow each other.
Keep up with the latest celebrity stories to receive the latest news straight to your inbox.