Environment Minister Steven Guilbeault says declining bird populations are sending environmental warning "like canaries in the coal mine."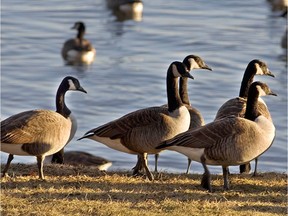 Ste-Anne-de-Bellevue has officially earned its wings as a bird-friendly city.
Ste-Anne was one of 14 Canadian cities certified as bird-friendly last week by Federal Environment Minister Steven Guilbeault at the  United Nations COP15 biodiversity conference in Montreal.
You are reading: Ste-Anne's mayor proud of town's bird-friendly status at COP15
Guilbeault talked about the important role of birds in nature at the conference.
"Birds keep our forests and farms healthy by spreading seeds and eating insects and rodents, contributing to our economy through birding and hunting," he said.
Readmore : Looking back at 2022: Popular good news stories to make you smile
"We've all heard of the canary in the coal mine," Guilbeault added. "Canaries were used as early warnings of environmental danger deep under ground. Today, global bird population numbers in decline are giving us the same warning.
"Protecting Canada's migratory birds is a collaborative effort that works closely together with our government, other countries, provinces and territories."
Hawa said the bird-friendly designation follows years of hard work to preserve the town's natural environment.
"While most have a reflex of protecting trees and the canopy, we also saw the importance of  in terms of maintaining biodiversity or promoting biodiversity to protect the fields, specifically where  the bobolink (birds) nest, where monarch butterflies and bees feed."
Readmore : This Morning's Phillip Schofield forced to apologise on behalf of Jennifer Aniston after interview goes wrong
Hawa said the city, led by cirty councillor Ryan Young, took local initiatives to help birds thrive such as banning pesticides, addressing the feral cat population and promoting organic community gardening.
"With local volunteers, we've built nesting boxes for birds. We've installed them all along our little streams so that birds have a place to go," she said. "We've developed and implemented a dark skies policy (which mitigates the impact artificial light has on birds at night). We've planted fruit trees along our bike paths. We've introduced rules for cat ownership, (which is) not an easy thing to do. And any new type of development has to install windows that prevent bird collision."
Hawa is proud her city of 5,027 residents was recognized at the international biodiversity conference.
"Ste-Anne's is not a big city, but we do big things," she said.