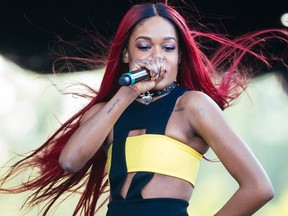 Azealia Banks has a new home in Florida and nothing but praise for Florida Governor Ron DeSantis.
She was living alone in Los Angeles in 2020 feeling  "isolated and scared" and said she was becoming disenchanted with the city's politics, a city she depicts as shallow.
You are reading: Controversial hip-hop star Azealia Banks praises Ron DeSantis
She said of Los Angeles to The Guardian, "Every which way I turn there's a Black Lives Matter sign, and then we're watching swathes of Latino people die every day because they're considered essential workers. There are no Latino Lives Matter signs.
Readmore : Death Cab For Cutie & The Postal Service announced a 2023 tour. We found tickets.
"That's not to negate any of the very real issues that Black people in America face, but in a rich state like California, in a neighbourhood like Silver Lake – here's Jenny with her f—ing, biodynamic wine bar and her vegan cafe. She's got a Black Lives Matter sign in the window, but sis, did you pay attention to papi who delivered the milk? Did he get a free cup of coffee?
"I had to go because I can't do this – either Covid was gonna kill me, or depression.
"I'm going to f—ing Miami."
In Miami, she stated, people mind their own business. Banks said she feels much safer there than in Los Angeles.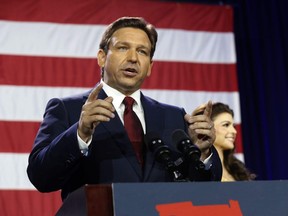 Readmore : No, that Golden Globes pianist was not playing over the speeches
The safety angle to Miami, she claimed, is due to Ron DeSantis, who she calls pragmatic.
"He's focused on the basic s–t. There are elderly people in our country without walkers, who don't have the money to get a septic tooth pulled.
"If we're talking about divvying up healthcare funds, those situations should take precedence to facial feminization surgeries and stuff like that. I mean, I get it – but that's a cosmetic surgery. Like, does your penis work? Can you pee?
"You're not as in trouble as the older woman who can't afford her dialysis. I think DeSantis is practical about a lot of things."