Saskatchewan recorded 39 additional deaths from COVID-19 between Oct. 23 and Nov. 5.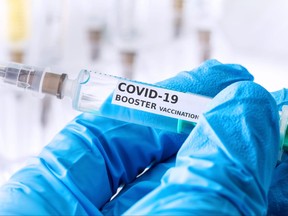 While the number of COVID-19 cases decreased over the last two weeks, the number of people with the flu went up.
The latest biweekly respiratory virus update from the province says the rate of positive tests for COVID-19 decreased between Oct. 23 and Nov. 5. Saskatchewan recorded 39 additional deaths from COVID-19 in that period.
You are reading: Province reports COVID-19 test positivity decrease as flu cases spike
The report says respiratory viral activity is on the rise, particularly for influenza; influenza case detection increased by three times week-to-week, from 68 to 192 cases.
Test positivity was at 11.8 per cent for the week of Oct. 23-29, but decreased to 9.9 per cent the week of Oct. 30-Nov. 5.
Readmore : Putin scrambles to boost weapons production for Ukraine war
During the latter period, there were 14 reported COVID-19 outbreaks, up from 10 the week prior. The province reports that the number of these outbreaks in high-risk settings has increased.
According to the province, with this report's data COVID-19 hospitalizations continue a trend of being plateaued since August.
There were approximately 176 hospital admissions per week. For the week of Oct. 23-29, there were 164 hospital admissions and 15 ICU admissions reported. There were 194 hospital admissions and 10 ICU admissions the week prior.
The province notes the majority of people admitted to the ICU in that period were ages 60 and up.
Readmore : Prince Harry details Meghan Markle's alleged feud with Princess Kate over 'baby brain' comment
The Omicron BA. 5 subvariant remains the dominant variant of concern, with the BA. 5 sublineages BQ. 1 and BQ. 1.1 increasing.
As for vaccinations, with the exception of Regina, other areas of the province have less than half their populations up to date on COVID-19 immunizations, and 43 per cent of people over the age of 50 have had an additional booster dose.
Since bivalent boosters became available to higher-risk residents on Sept. 12 and all residents 18 and over on Sept. 29, only 12 per cent of people aged 12 and up have received that dose.
The province says 15 per cent of the population has received a flu vaccine, up from nine per cent at the end of the last reporting period.