Pop star shuts down talk of a biopic after Stranger Things actress said she wants to play her.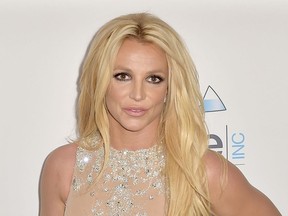 Britney Spears isn't too interested in having Millie Bobby Brown play her if they ever make a movie about her life.
"I want to play a real person and I think for me, Britney. (It) would be Britney Spears. I think her story, first of all, resonates with me," Brown, 18, told Barrymore.
You are reading: Britney Spears slams Millie Bobby Brown wanting to play her: 'DUDE I'M NOT DEAD'
"Just growing up in the public eye watching her videos, watching interviews of how when she was younger. I mean, same thing with you," Brown continued. "I see the scramble for words (in her interviews) and I don't know her, but when I look at pictures of her, I feel like I could tell her story in the right way and hers only."
Readmore : Egypt units new guidelines for Netflix and different platforms to restrict 'offensive content material'
Spears seemingly spotted Brown's comments as she took to social media to share her thoughts on see a dramatization of her life in the spotlight.
Adding that she has "posted too much this week on Instagram," Spears took a shot at her estranged family saying "it's pretty f—ing clear they preferred me dead."
Readmore : Edmonton-based Indigenous rapper Headline enlists large names for debut album
In the comments section of her post, many fans supported Brown for wanting to play the pop star.
"I think Millie Bobby Brown meant it as a compliment that she wanted to play you in a movie and that she'd honour you properly," one person wrote. "Don't be offended Queen!"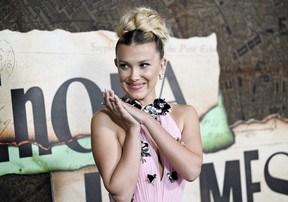 "Care to explain why you think you need to be dead for someone to portray you in a movie? Ray Charles was still living when Jamie Foxx filmed Ray. Loretta Lynn was still living in 1980 when Sissy Spacek filmed The Coal Miner's Daughter. She sadly passed a month ago, yet the movie based on her life was created 40 years ago. Millie Bobby Brown is a fan and supporter of you and she does not deserve this kind of shade," a second fan added.
"It was a compliment honey, don't take everything you hear as a bad thing. Chill," a third added.