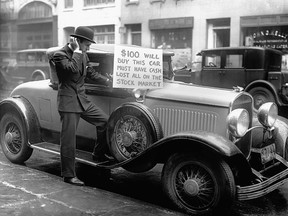 A stock market crash can cause even the most modest investors to shake in their shoes. When the market drops, experts often advise people to avoid panicking. Easier said than done, however. For those who've been able to invest a few bucks, it's difficult to wait out those dips.
Over the decades, there have been a few particularly harsh stock market crashes. Near the start of the pandemic in 2020, there was a 34-per-cent stock market drop but a surprisingly quick turnaround followed. In 2008, a global financial crisis, subprime mortgage crisis and burst housing bubble caused many — especially in the United States — to lose their homes, jobs and savings, while the S&P 500 lost 57 per cent of its value. Other crashes have had devastating effects, too, such as the 2000 Dotcom bubble burst and the 1973 oil crisis and economic recession.
You are reading: Black Tuesday: History's most disastrous stock market crash, 93 years ago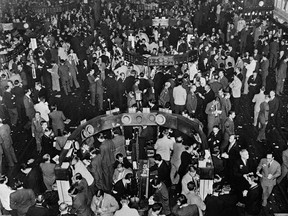 Many say, however, the most disastrous stock market crash of all time was on Oct. 29, 1929, which led to the Dow losing 89 per cent of value. It took the stock market a full 25 years to regain its value. The economy had been zipping along and the 1920s were providing many with a roaring good time, until stocks began dropping in September. Those drops became catastrophic on Oct. 28 and Oct. 29 — a day that became known as Black Tuesday and ushered in an era of a Great Depression, a global economic slump and Dust-Bowl droughts. By 1932, the stock market reached its depressingly low bottom, sitting at 89 per cent below its once highest peak.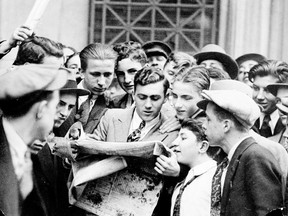 While there were reports of an epidemic of suicides following Black Tuesday, only a few such sad immediate cases were documented. A member of the New York Mercantile Exchange, who suffered heavy losses in the crash, jumped from the seventh floor ledge of his lawyer's office. And, a 28-year-veteran clerk at a brokerage firm jumped off the roof of a 40-storey building the following week. The suicide rate in the United States did increase as the Great Depression continued, with the rate growing from 17 suicides per 100,000 people in 1929 to more than 21 per 100,000 in 1932. Life was difficult for many. In Canada, the TSX suffered huge losses and many saw modest savings — and even fortunes — wiped out. The Canadian Encyclopedia notes that one in five Canadians became dependent on government relief for survival during the Great Depression that followed and birthrates dropped from 13.1 per 1,000 people in 1930 to 9.7 by 1937.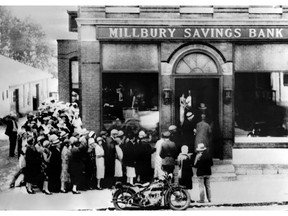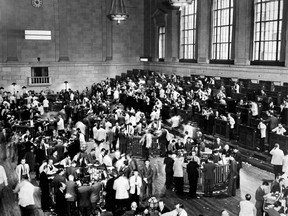 Readmore : World's most costly Bronco rolls, then retains galloping
What follows are some of the Herald's archived pages and stories related to the great stock market crash of 1929. On Oct. 24, 1929 (a day some refer to as Black Thursday), nervous investors began selling shares, worried about speculation that an impending crash could occur; 12.9 million shares were traded that day — a record at the time. Big banks told newspapers that they wouldn't permit such a problem to continue and they predicted (incorrectly) the panic selling of Oct. 24 was over.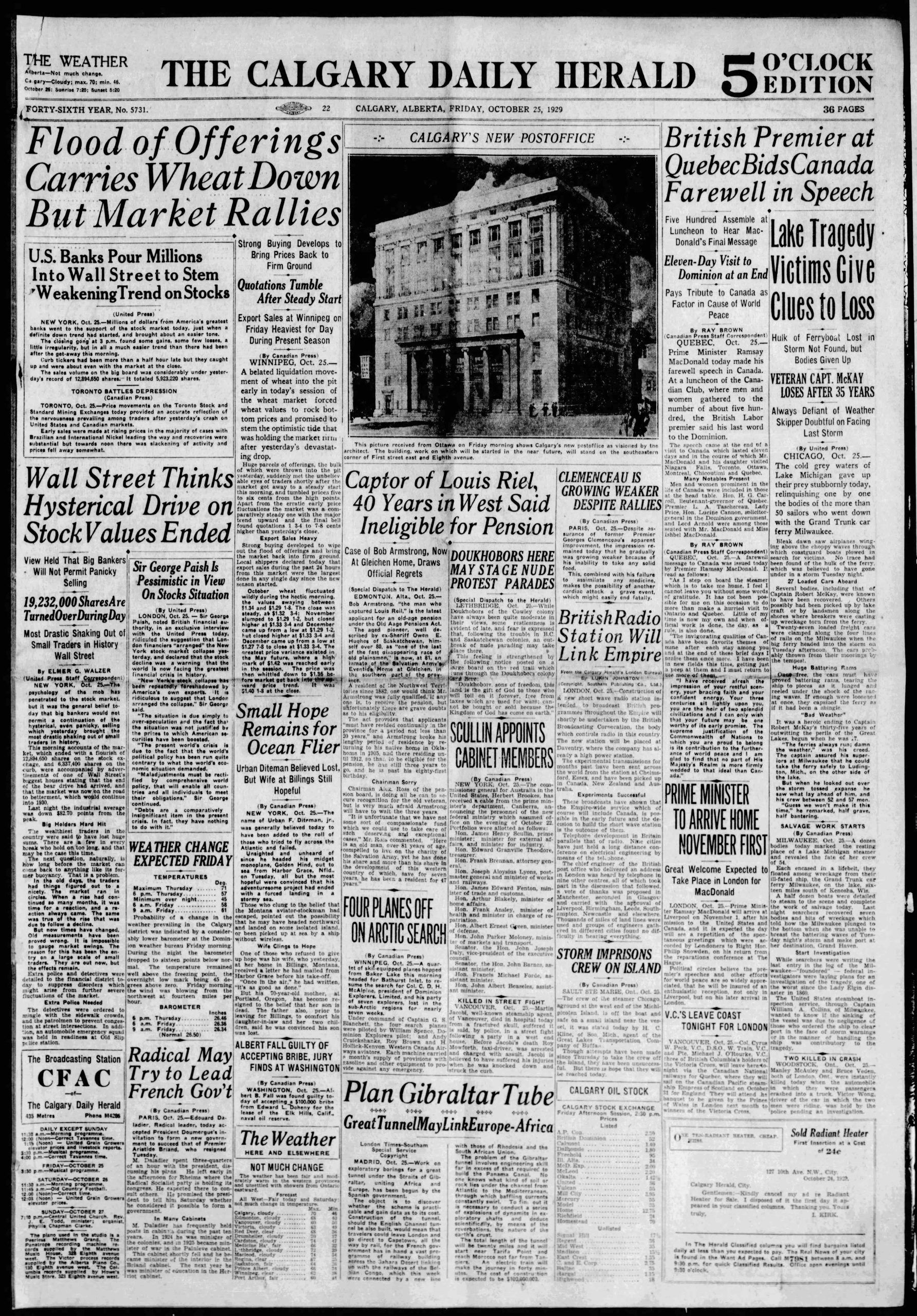 Newspaper stories on Oct. 26, 1929 hopefully indicated "calmness had returned to the market."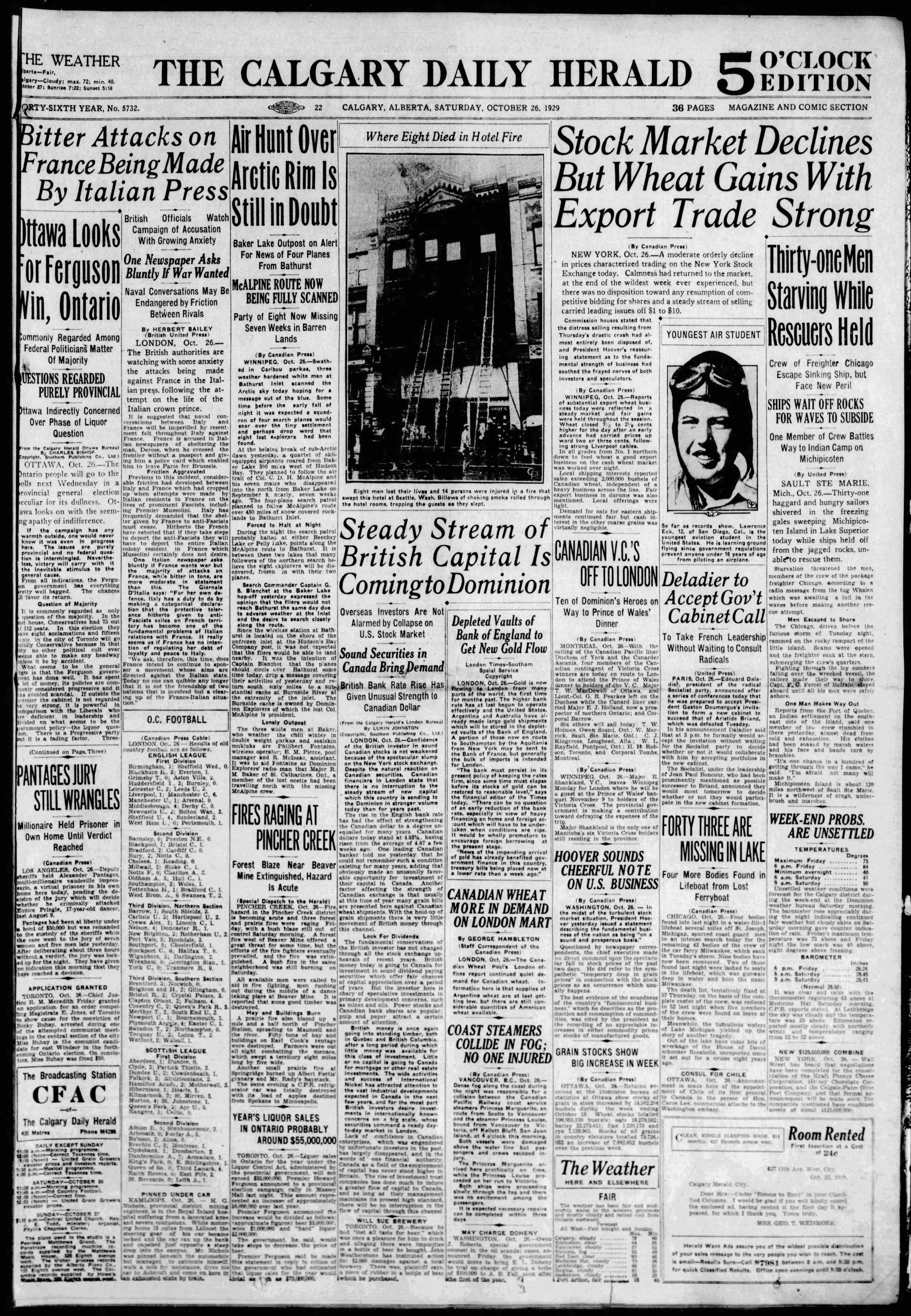 Readmore : Why King Charles III and the Queen Consort will not be shifting into Buckingham Palace
On Oct. 28, some financial experts noted the stock market drop may not be over and that many stock prices were still inflated.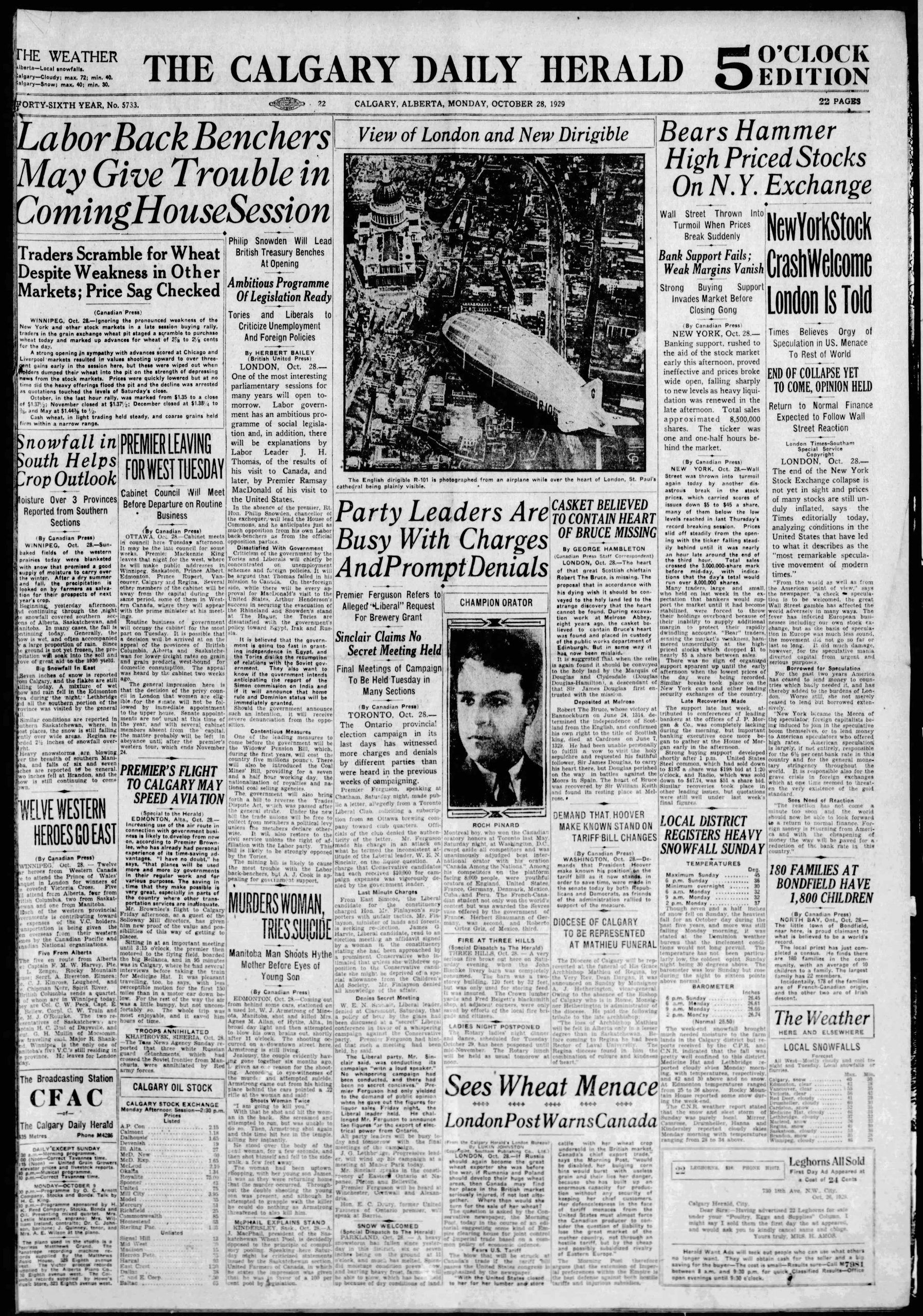 On Oct. 29, 1929, the stock market slide continued as more than 16.4 million shares were traded. Billions of dollars were lost. Millionaires became almost penniless. One news story indicated "not one winner could be found."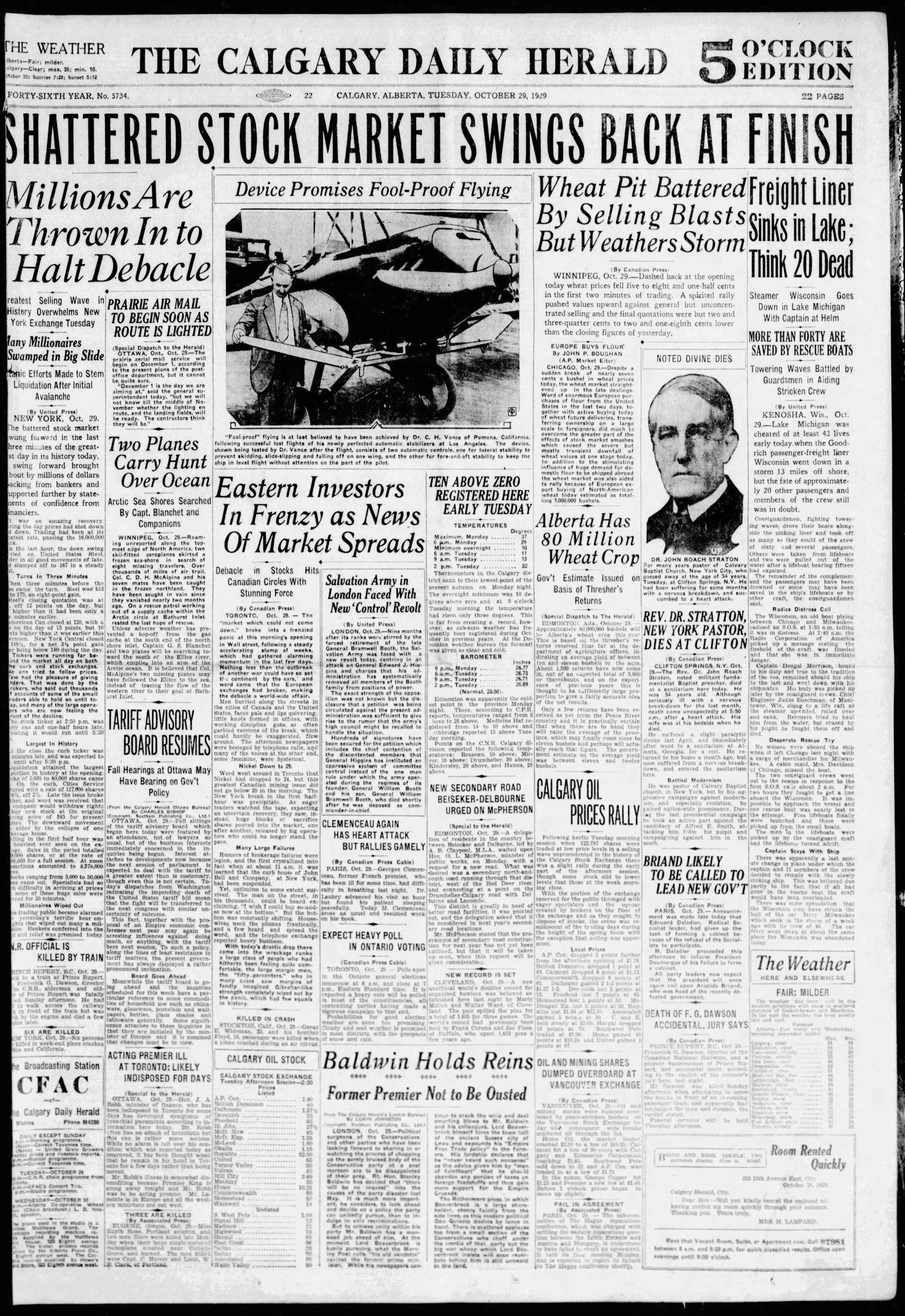 ***