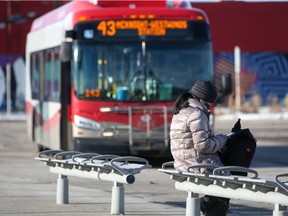 The Tsuut'ina Nation has formally asked Calgary to extend bus service to its new Taza development.
The city's intergovernmental affairs committee heard the Tsuut'ina Band Council gave authorization last month for the nation's Public Works and the Taza Development Corporation to start talks with Calgary Transit to develop routes to locations in Tsuut'ina's Taza development.
You are reading: Tsuut'ina Nation seeks transit service to its new Taza development
Readmore : Ontario education minister 'respects' parents' mask choices at schools as some boards enforce mandates
In that arrangement, the costs of the service are fully covered by fares and the City of Chestermere, so there is no additional burden on Calgary taxpayers.
But while that service was the extension of an existing route, deciding how and where to direct service to the Taza development could be trickier.
Chris Jordan, manager of transit service design with Calgary Transit, said officials have preliminary ideas about how connections would be made and to what existing routes, but further discussions with the community will be needed.
Readmore : Elon Musk makes courtroom enchantment to finish the necessity for a 'Twitter sitter'
Coun. Richard Pootmans said the project has the potential to be an important and valuable part of relationship-building with the nation.
The motion to direct administration to begin talks with the nation passed unanimously at the committee level. It will need to be approved by the full council at a future meeting.
Administration has been instructed to report back to council by the end of next year.