IIHS reported nighttime crash rates per mile are nearly 20 per cent lower for vehicles with headlights that earn a 'good' rating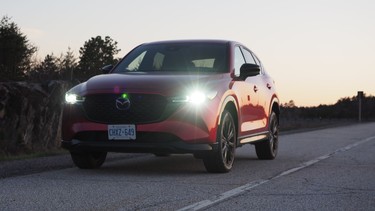 Headlights are an extremely important part of your new vehicle that you don't often get to try until after you've handed over your hard-earned cash, taken delivery of your new machine, and have gone for your first nighttime drive.
Important headlight features
After hundreds of thousands of kilometres of testing new car headlights after dark on Northern Ontario's largely-unlit highways and backroads, these are some of the attributes and functionalities I've come to expect from the best lighting systems I test.
You are reading: The importance of headlight performance in safety ratings
Opting for a model with strong headlight performance has numerous benefits after dark — including reduced driver eye fatigue, reduced stress levels, improved comfort and confidence, and an easier time gathering quality information about your driving environment.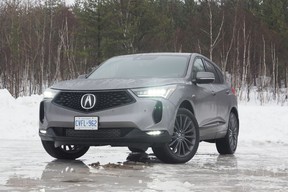 Headlights that reach further up the highway to reflective surfaces can provide additional situational awareness and earlier warning of wildlife up the road, and headlights with a well-controlled beam pattern help ensure drivers get plenty of light where it's needed, and little where it's not.
Add in a clean, white and thickly-saturated spread of illumination, and high performing headlights make life easier on your eyes when the sun goes down, and in general.
Additional functions like automatic high beams and steerable adaptive lighting functionality reduce driver workload and improve vision performance by ensuring the maximum amount of light is transmitted into your driving environment and aimed exactly where you need it. In addition to making it easier and more comfortable to see in the dark, high performing headlights give drivers precious extra seconds to react to hazards up the road.
How to find a new vehicle with good headlights
But how's a shopper to know which models — if any — they're considering have a high-performing lighting system? Short of arranging a nighttime test-drive, which is highly unlikely considering your dealership will be closed, it seems like a difficult task. However, there's at least one place shoppers can go looking to help them make a better purchase decision.
Enter the Insurance Institute for Highway Safety, or IIHS. This independent, nonprofit organization is dedicated to reducing deaths, damage and injuries from motor vehicle crashes through research, evaluation, and education. The IIHS has long been known for crash-testing cars and trucks, as well as their crash avoidance and crash prevention technologies including electronic stability control, automatic braking and more.
The IIHS subjects new vehicles to a barrage of safety-related and crash-impact tests, evaluates the results, assigns tested vehicles a score, and reports those scores to insurance companies, and the public at large.
Readmore : How Slavs invented their very own Esperanto
The top IIHS score is called Top Safety Pick+. Vehicles that earn this score have achieved top marks in all testing metrics and are considered amongst the safest cars on the road — these ratings can also help sell cars.
Over the years, automakers got good at acing the IIHS's tests. As a result, the IIHS continually evolves its testing requirements to make the tests more challenging, even adding new tests to the regimen. This keeps automakers on their toes, encourages improved safety performance across numerous vehicle systems, and ultimately makes for safer cars and trucks on the market.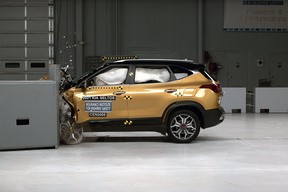 IIHS' safety ratings help sell cars
In many vehicle segments, safety is a top purchase consideration, meaning that shoppers tend to actively seek out models with the highest possible safety scores. Today, achieving those top ratings requires not only strong marks in crash testing and accident avoidance tech, but also, headlight performance.
Historically, statistical data has driven changes to the IIHS's evaluations. Certain crash tests were added to the testing roster, based on the most common types of crashes reported. Back in 2016, the institute began evaluating vehicle headlights to address a longstanding problem: about half of fatal crashes in the U.S occur in the dark, with more than a quarter on unlit roads. This situation is characteristic of the sort of nighttime driving I regularly test headlights in on a weekly basis.
During that initial year of headlight testing, only two of 95 tested models earned the top rating of 'good' for headlight performance. Back then, the IIHS described the results as 'dismal'. Only one mid-sized car, the Toyota Prius V, was available with headlights rated as 'good', and 10 vehicles weren't available with anything other than headlights that earned a 'poor' rating, including some luxury models like the BMW 3-Series.
"But even when manufacturers have offered good headlights, too often they were expensive add-ons that could be hard to find." — IIHS President David Harkey
To help tackle this problem and encourage automakers to scrap inferior headlight tech, the IIHS added headlight ratings to its award criteria for 2017, drawing attention to this important topic. From 2020, vehicles have only been able to achieve the institute's highest scores if they come equipped with headlights that achieve the top score of 'good', or a score of 'acceptable', across all trim grades.
How does IIHS rate headlight performance?
"It's common sense that quality headlights protect against nighttime and other low-light crashes," says IIHS President David Harkey. "But even when manufacturers have offered good headlights, too often they were expensive add-ons that could be hard to find."
Readmore : Mandryk: Fertilizer emission targets present Liberals do not get farmers
Selling a car with inferior headlight performance would make it impossible to earn that coveted Top Safety Pick+ award, so automakers got busy fitting new and improved headlight tech.
The IIHS rates headlights on the distance that their low beams and high beams illuminate straight and curved roads. On a straightaway, good-rated low beams illuminate the right side of the road ahead to at least 325 feet. Poor ones might light up 220 feet or even less.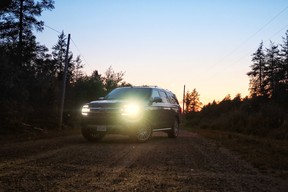 IIHS engineers also deduct points for headlights that produce glare that can momentarily blind oncoming drivers. Extra credit is awarded for systems with high-beam assist, a feature that automatically switches between high beams and low beams, since research shows that most drivers don't use their high beams enough.
By the end of 2020, the IIHS says at least 10 manufacturers have improved their headlight offerings by modifying or eliminating inferior choices. While many models still fall short, manufacturers have reacted swiftly.
As previously mentioned, in 2016, just two of 95 tested models earned a 'good' rating for their headlights. For 2020, 85 of 185 tested models had headlights with the high score of 'good', and in eight of those, the 'good' headlights were standard, with the IIHS noting major improvements that year from models like the Audi A7, Honda Accord, Hyundai Pallisade, Nissan Altima, Subaru Ascent, and Toyota Highlander.
"More manufacturers are going to a single headlight package for many 2021 models, which is a big win for consumers," Harkey says. "Sometimes, taking an inferior piece of equipment off the market is as important as the invention of a better one."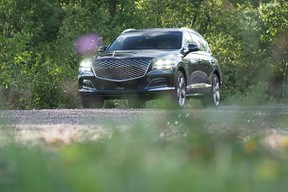 For model year 2021, the IIHS says models like the Subaru Legacy, Subaru Outback and Acura RDX upgraded their standard headlights, despite having already earned the Top Safety Pick+ rating.
Towards the end of 2021, the IIHS reported that nighttime crash rates per mile are nearly 20 per cent lower for vehicles with headlights that earn a 'good' rating, compared to poorly-rated headlights.
In addition to meeting the headlight criteria, top-rated models must ace the institute's six crashworthiness tests and come with available front crash prevention that earns advanced or superior ratings in both vehicle-to-vehicle and vehicle-to-pedestrian evaluations.
What's it all mean for shoppers looking for strong performing headlights on their next ride? If you're looking for a 2020 or newer vehicle, you can head to the IIHS website and look up its safety ratings. There, you'll see scoring and metrics for various tests of various safety systems, including a section for headlights. If you see the green letter "G" in the headlight section, which indicates a 'good' rating, or find a model that's Top Safety Pick+ rated, you're looking at a car or truck with top-rated headlight tech.