J.M. Manion, whose dad is a powerlifting pooh-bah, is alleged to be behind the scheme.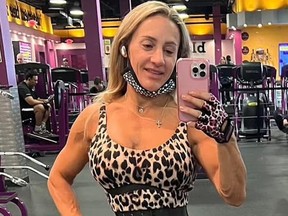 A slew of female bodybuilders are accusing the barbell bros who oversee the sport of sexually exploiting them with nude photoshoots in exchange for top billing.
The Post reports that the raunchy photos appeared on J.M. Manion's bodybuilding pornography websites.
You are reading: Female bodybuilders claim they were sexually exploited
And if the bodybuilders nixed the idea, they would be frozen out of the sport. The women say his father was aware of the scion's antics.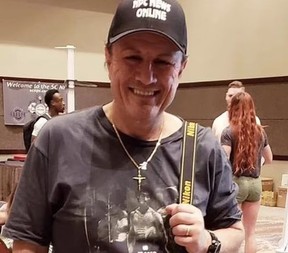 Bodybuilder Mandy Henderson was told her career would take off if she posed nude. It didn't happen. Instead, she was shocked to find her nude photos on a defunct bodybuilding porn website called Fitness Divas that promised "Your Favorite Fitness Athletes … Naked!"
Another gym queen, Jenn Gates, had been managed by J.M. when she won the 2008 Olympia title. She torpedoed the idea of posing nude but her bikini snapshots still landed on porn sites.
"I never consented to having my pictures put on a soft-porn site," she told the Post, adding the experience soured her on the bodybuilding world and she quit.
Readmore : Max Casella didn't hit puberty until he was 27
Another woman told how she too quit the sport after refusing to appear in nude photoshoots. Aly Garcia said she was constantly fighting off sexual advances from the sport's big wheels.
In 2005, former cop Mandy Henderson was working her way up the ladder. That's when John Tuman told her if she made J.M. her manager and allowed him to snap some nude photos, she would receive her pro card.
That card would be her entry into the big, professional competitions. He promised her half the earnings from the nude snapshots.
According to Henderson, Tuman directed her and two other women in the shoot. She claims Tuman approached her from behind and pressed his groin against her, saying she looked "really, really good" and "really hot."
"He put his arms, his hands, on my shoulders, and he put his groin against my rear end," Henderson told the Post. "It was absolutely disgusting."
Tuman, telling the Post he was a "family man," denied any wrongdoing. But Henderson said she didn't get her pro card and confronted Tuman.
"So you're saying that because I didn't go to your room and give you a blow job or f*** you, I didn't get my pro card today?" she says she said to him.
The Post reported that the photo shoots and sexual impropriety typically occurred on the evening before the weekend competitions. They were allegedly called "Thursday shower nights." And what happened the night before often determined how they would be scored in competitions.
RECOMMENDED VIDEO
The National Physique Committee and the International Federation of Bodybuilding slammed the allegations.
"We are not interested in responding to tabloid reporting based solely on unsubstantiated tales from unreliable sources with a clear animus against our organizations as opposed to the truth," they said.
@HunterTOSun