The 2-day Shake the Lake — a basic rock extravaganza — returned to the shores of the mighty Wascana this weekend.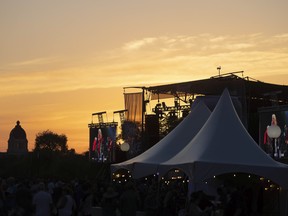 The live shows kicked off Friday, with performances from Faculty of Rock, adopted by Kick Axe, Trooper, and April Wine.
Saturday's line up was It's A Secret, Doug & the Slugs, Prism, The Tubes, and Starship.
You are reading: In photos: Shake the Lake rocks Wascana
Readmore : Return of Canada's Farm Present will get "overwhelming constructive response"
Chief-Submit photojournalists took in a few of the tunes over the 2 days and took these pictures: